Mactrail
Carrosserie Lemeire is proud to present to you the Mactrail vehicles. High-quality vehicles that are a perfect addition to our range of market and presentation vehicles.

Mactrail is a company dedicated to design, manufacture and sales of trailers, food trucks, boat trailers and towing, UTV, ATV and special cargo. With over 23 years of experience and more than 15.000 units on the market among different models, we are consolidated as the major trailer factory of South America what enables us to export our products worldwide.


We own a 6500sqm factory placed in San Fernando, Buenos Aires province, Argentina, equipped with the most modern solutions to produce. We also count with distributors in Chile, Uruguay and sales office and showroom in Miami, USA.


By obtaining 40 different LCM (Configuration Model License) we became a Leading Case in Argentina. Our manufacture process is done under a strict control of ISO 9001/2015 certified by Bureau VERITAS and its main components are certified under IRAM norms. Carrosserie Lemeire provides the necessary European Homologations and type approvals to register these vehicles in Europe via COC.


With over 50 professionals we deliver excellent technical and post-sales service. Our products get a complete 2 years warranty including product development and guidance according to each case in particular. Our years of experience increase the quality and the thousands of manufactured trailers are worth the trust and investment.


In Mactrail we commercialize unit that suit every type of use such as gastronomy, occupational health, security, government agencies, mobile offices, mobile workshops, exhibitions, marketing, luggage transportation, general cargo, mobile health centers, veterinary operating rooms, among others.


In 2017 we launched LeMont model in its two versions, enlarging the product family with a limited edition of a trailer, which looks like the mythical French van, with no engine, handcrafted to its last details. And also Monterrey Air line was born this year, with a typical vintage cigar shape look, which is, commercialize in 4 different measurements.


The latest model is CARGO, homologated by local agency (CNRT – National Transport Regulation Commission). It is the only homologated luggage trailer for utilitarian O1 category in South America.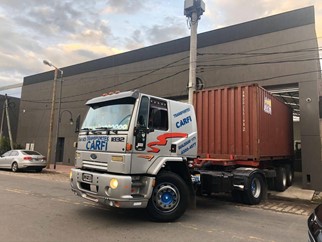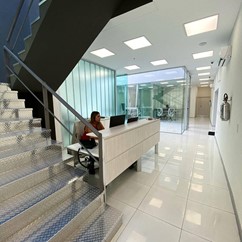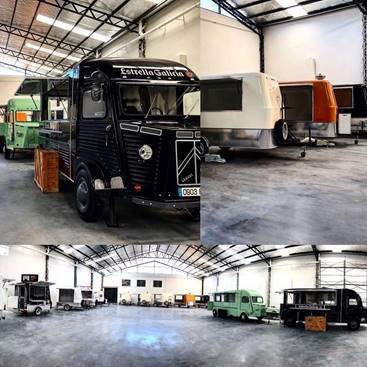 MONTERREY LINE
Fiberglass-reinforced polyester smooth and seamless bodywork.
Externally American aluminum shiny tear plate.
Side hatch and rear hatch.
Wheels 14 ", wheels in silver metallic paint wheels and white edges. Spare wheel.
With EU homologation, homologated coupling, drawbar, axle and wheels.
American aluminum fenders.
LED lighting in accordance with EU traffic legislation.
Interior equipment
Inner wall covering in smooth white fiberglass reinforced polyester.
Polyester cast floor.
Internal electrical installation.
Lighting by LED lighting.
2 year warranty and supplied with the necessary documentation (COC).
Does not include exterior wrap, optionals or accessories.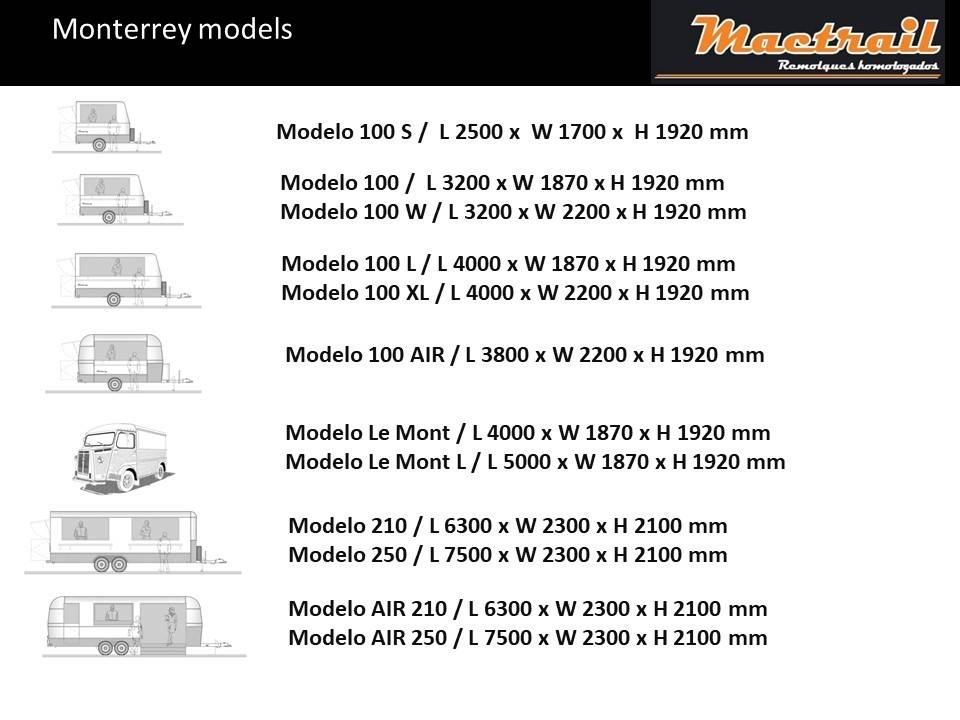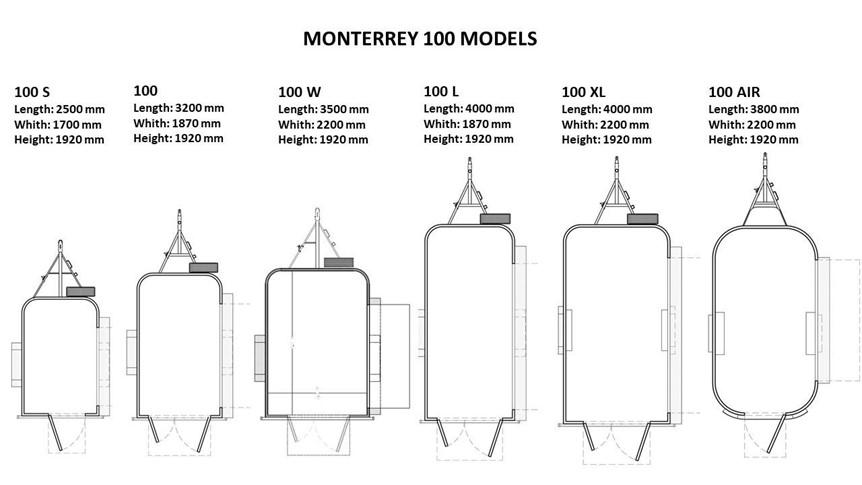 Available colors for Monterrey 100 Line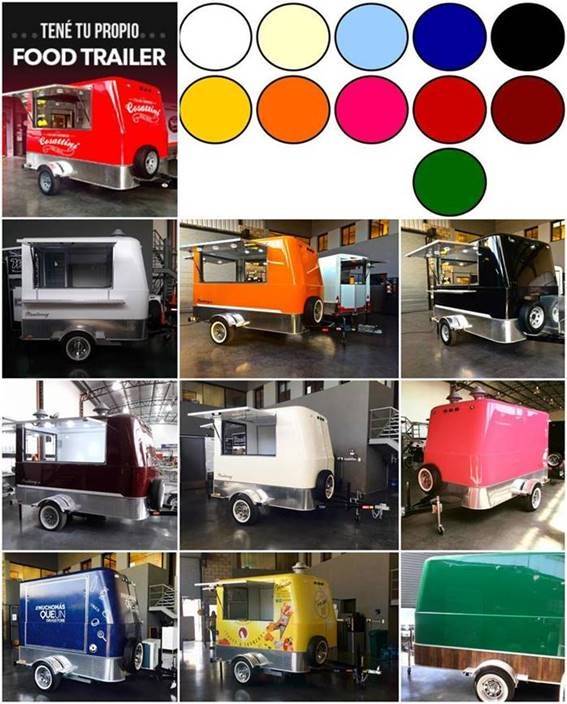 MONTERREY 100S: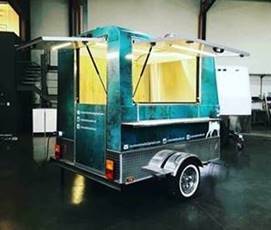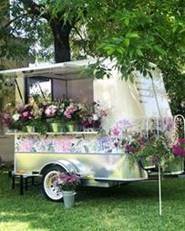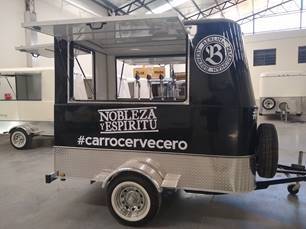 MONTERREY 100: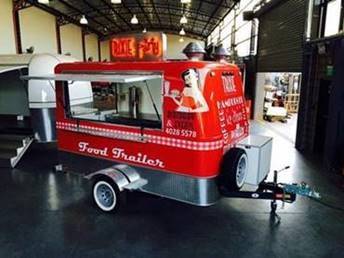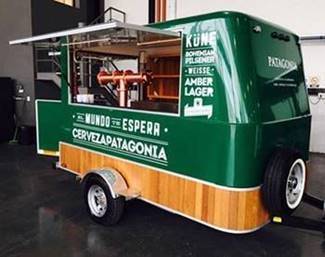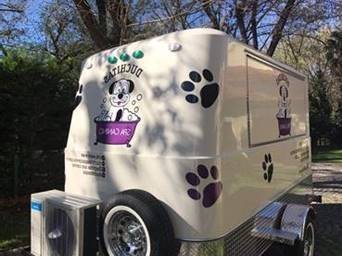 MONTERREY 100W: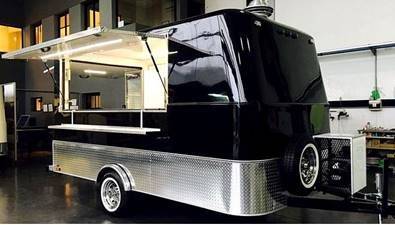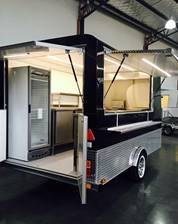 MONTERREY 100 L: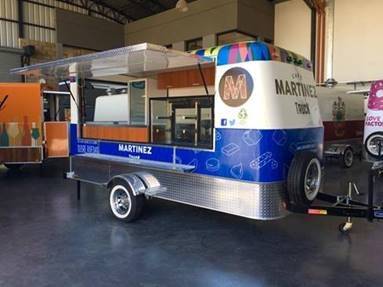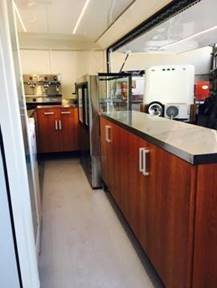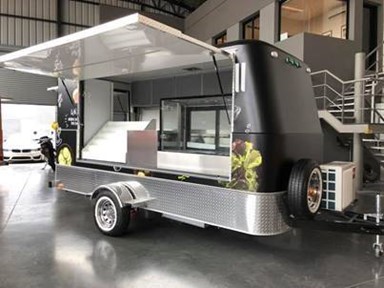 MONTERREY 100 XL: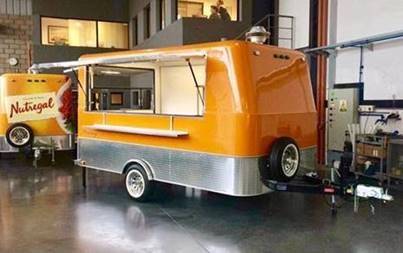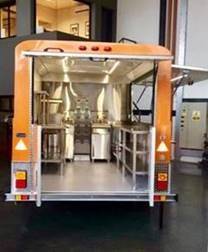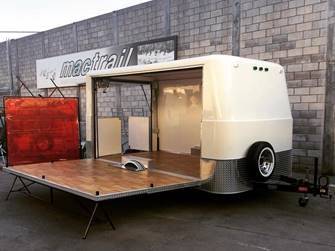 MONTERREY 100 AIR: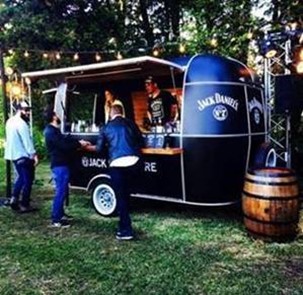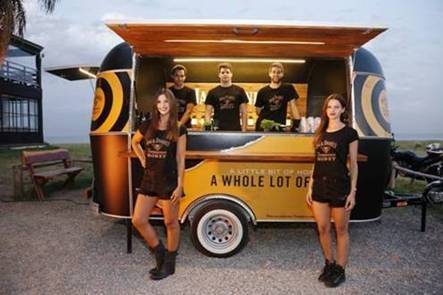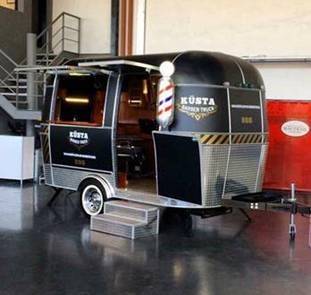 LE MONT: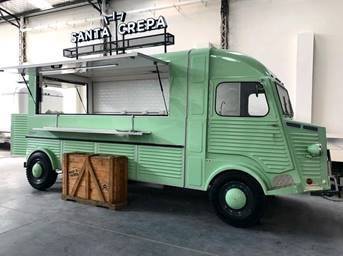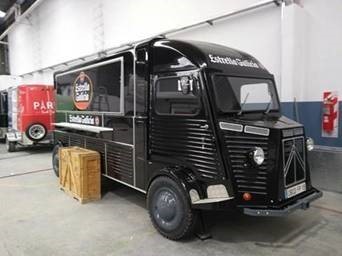 MONTERREY 210: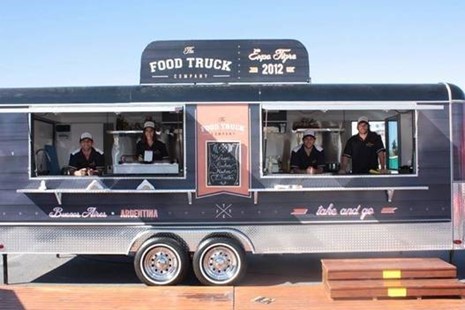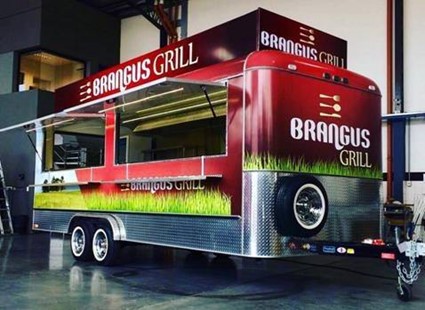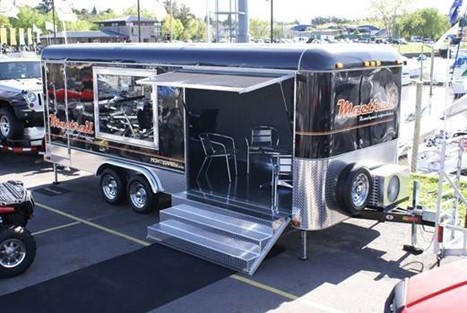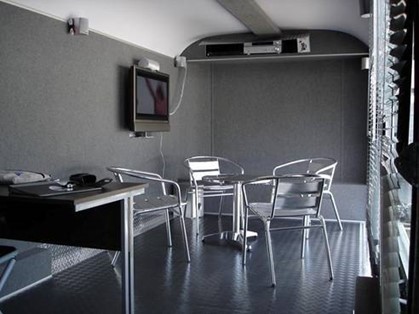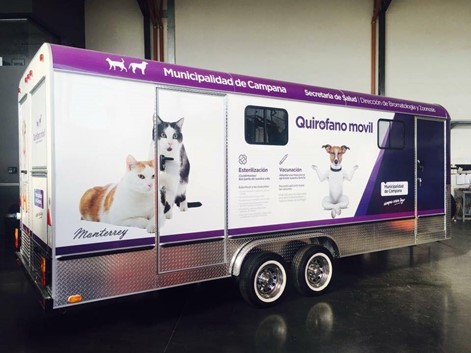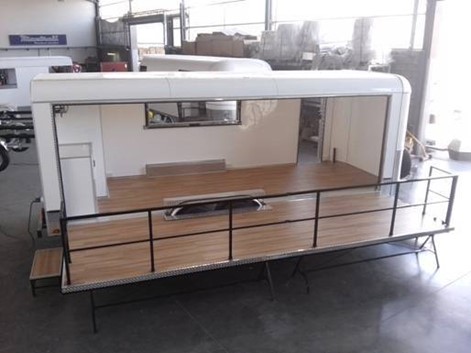 MONTERREY 250: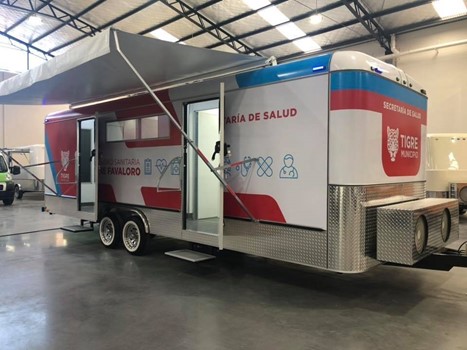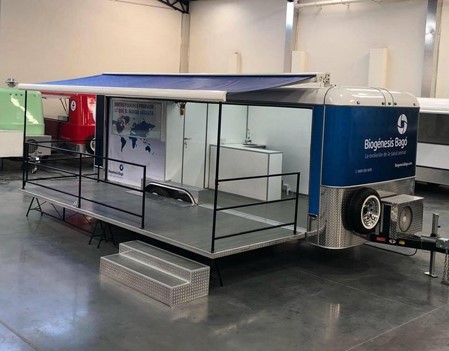 MONTERREY AIR 210: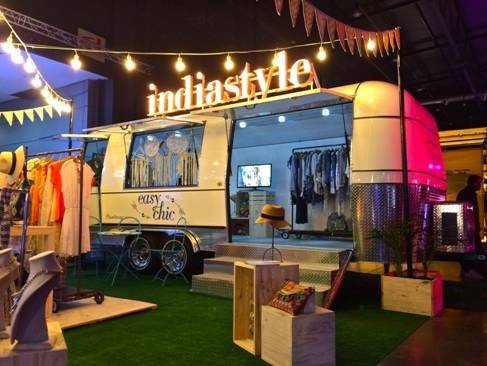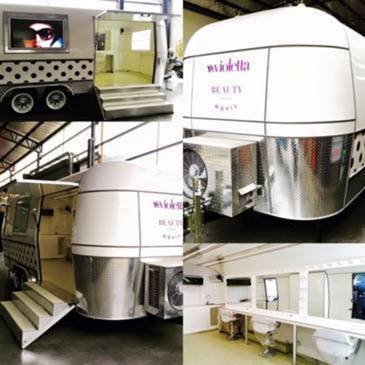 MONTERREY AIR 250: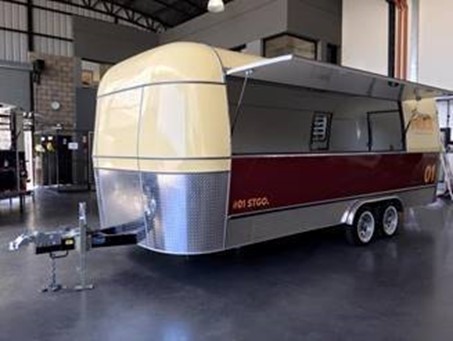 Some realizations